Each week we see fantastic projects featuring My Favorite Things product, and we're always so thrilled to see what our customers and followers are creating!
Today, we'd like to shine the spotlight on some awesome projects that have caught our attention in You've Been Spotted - MFT 2018 Creative Olympics Edition!
In case you haven't heard, we're hosting our very own Creative Olympics at My Favorite Things, and we'd love to have you take part! Here are the links to the two current events:
Event #1 - Stamping Slalom
Event #2 - Freestyle Card
If you see your project featured, feel free to post this image on your blog and link to this post to show the world that you were spotted by My Favorite Things!
Sindu Jay
Zsofia Molnar
Anila Dk
Kathrin Donhauser-Ruth
Annnnashu
Niki Bee
Supplies featured in today's cards: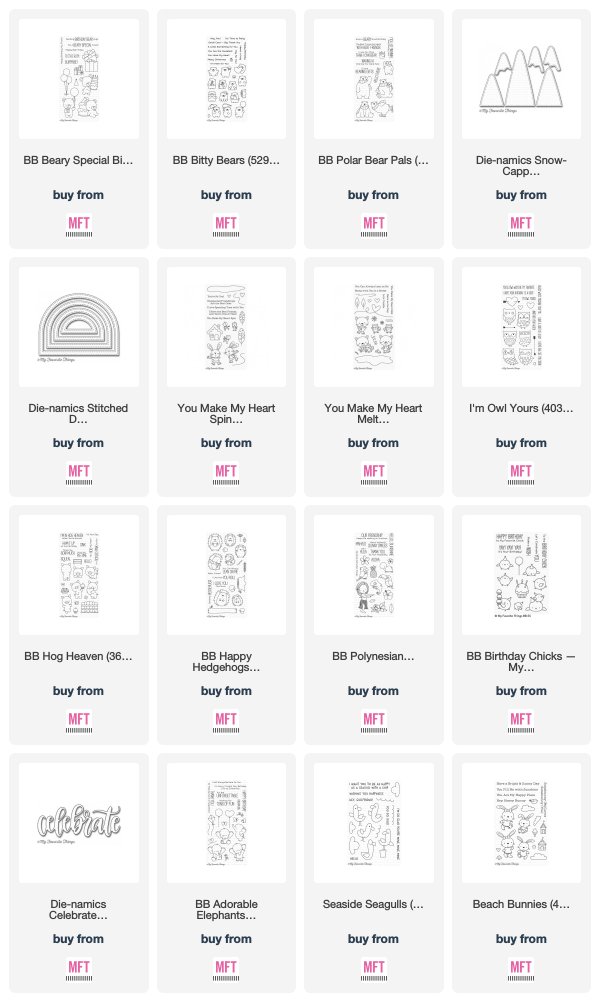 Which design is your favorite this week? Be sure to leave these talented folks some love. And who knows? You might be spotted sometime soon!