Each week we see fantastic projects featuring My Favorite Things product, and we're always so thrilled to see what our customers and followers are creating!
Today, we'd like to shine the spotlight on some awesome projects that have caught our attention in another edition of You've Been Spotted.
If you see your project featured, feel free to post this image on your blog and link to this post to show the world that you were spotted by My Favorite Things!
Maria Russell
Maria created a soft, cloud-filled sky on the background panel of her card and added a rectangle panel on top with her focal images and sentiment. We love the embossed honeycomb pattern and the beautifully colored images.
Guyta Faulkner
Birthday cards are always in high demand and can be so fun to create! Guyta constructed an entire chick-a-dee family on her card, complete with party hats and balloons. She achieved amazing realism on her stamped images with no-line coloring and dimensional shading.
Wendie Hilberdink
Wendie's spring themed card brings us joy - from the no-line coloring on her bunny, to the incredible detail in the grass, to the stunning bubbles she added to the background, we simply adore this sweet scene.
Kjersti Bakken
Halloween might be a while away, but after seeing Kjersti's card, we're pretty sure it's okay to tell someone we're 'bats' about them all year round. Using a single image to create a stamped background is a great way to stretch your stamps and build new looks.
Svetlana Pavlova
A critter on a string of balloons is cute all on its own, but the addition of a slider channel to make the balloons float into the air takes Svetlana's card to a whole new level. We love the colorful scene she created with a fun, interactive element, sure to surprise the lucky recipient!
Supplies featured in today's cards: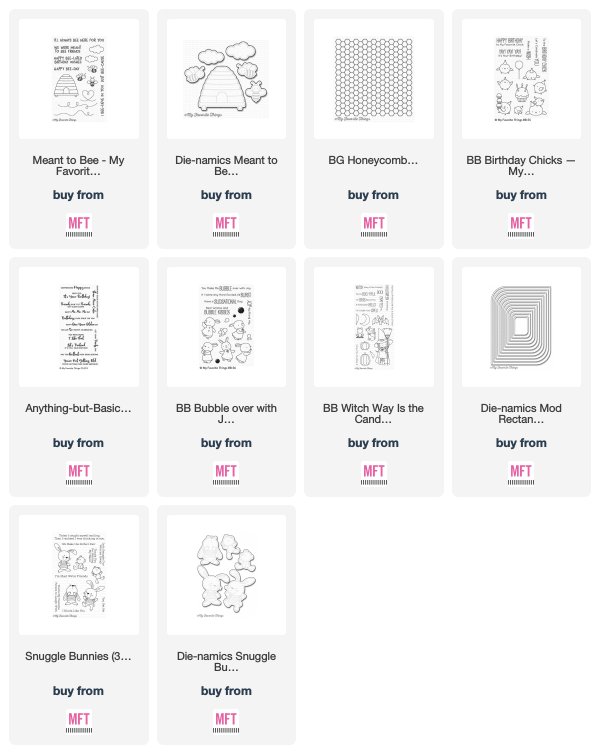 Which design is your favorite this week? Be sure to leave these talented folks some love. And who knows? You might be spotted sometime soon!